Give back to NMIH this holiday season
It's the season of giving, whether it's getting a special gift for a loved one or helping to support a special non-profit that you're passionate about.  At the National Museum of Industrial History you can do both at once!  By doing so you'll be supporting our mission of preserving history and inspiring the visionaries of tomorrow.  Here's six easy ways you can help the museum: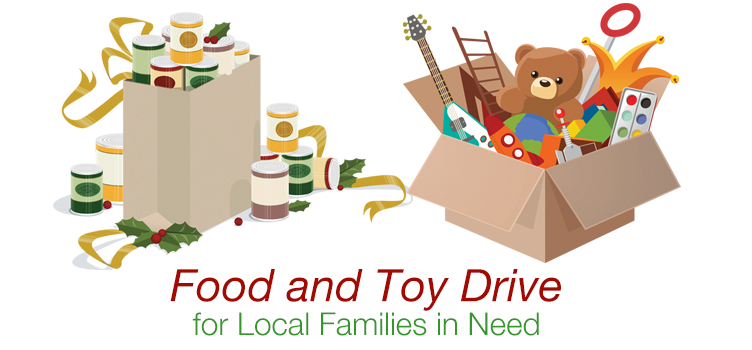 1. Visit the Museum and Donate a Toy or Canned Food
NMIH has several events throughout the holiday season, from our holiday toy display to family activities and industrial demonstrations.  Not only can you get half off of your museum admission, you can benefit our community as well.  NMIH is privileged to serve a community that is so generously invested in preserving its history and working together to improve the lives of its residents. In the spirit of non-profit collaboration and giving back , NMIH will offer 50% off individual admission to any museum visitor who presents a non-perishable food item or new, unwrapped toy between now and December 31st. Donations will benefit the Second Harvest Food Bank of the Lehigh Valley and The Children's Home of Easton.
2. Purchase a membership or a gift membership

Memberships are an easy way to get an entire year of history for as low as $35.  NMIH offers several levels of memberships, ranging from family passes to our Contributing Membership that gets you in to over 800 museums across North America.  Every membership level enjoys an entire year of free admission, discounts on merchandise and programs, and more.  Find our more about our different membership levels and purchase one for yourself or a loved one  today!
3.  Peruse  our gift shop
NMIH has tons of wonderful gifts for everyone from children to the history buffs in your family.   Whether it be a clock crafted out of an authentic I-Beam or an award-winning history book, NMIH has something for everyone.  Stop in during our regular operating hours and take a look around at our offerings.  Not in the area? Shop online at our online shop here.
4. Adopt an Artifact

Ever wanted your name on an artifact in a museum? Or want to contribute to the restoration or upkeep of an object that holds special significance to you? NMIH's Adopt-an-Artifact program allows patrons to pick something from our displays, collections, and archives to support.  Adoptees receive a special certificate signifying their adoption, a historical significance researched by our historian that tells you more about the object and why it's important to the museum, and more.  Take a look at the various objects available for adoption here.
5. Donate to the museum
Looking to make a charitable contribution to NMIH?  Donations go towards developing new exhibits, preserving important artifacts, supporting educational programming, and educating future engineers and entrepreneurs of tomorrow.  Donations can be given to the museum's general fund or designated for a particular area of interest, whether it be education or collections or restoration.  Help us preserve America's industrial past and donate to NMIH today.
6. Amazon Smile
If you're doing holiday shopping on Amazon, then make sure to use Amazon Smile. It's the same Amazon website you're used to except a percentage of your purchases will be donated to NMIH! Login to Amazon Smile with your regular Amazon account info and select National Museum of Industrial History as your charity!